Ambazonia War Draft
Ambazonia War Draft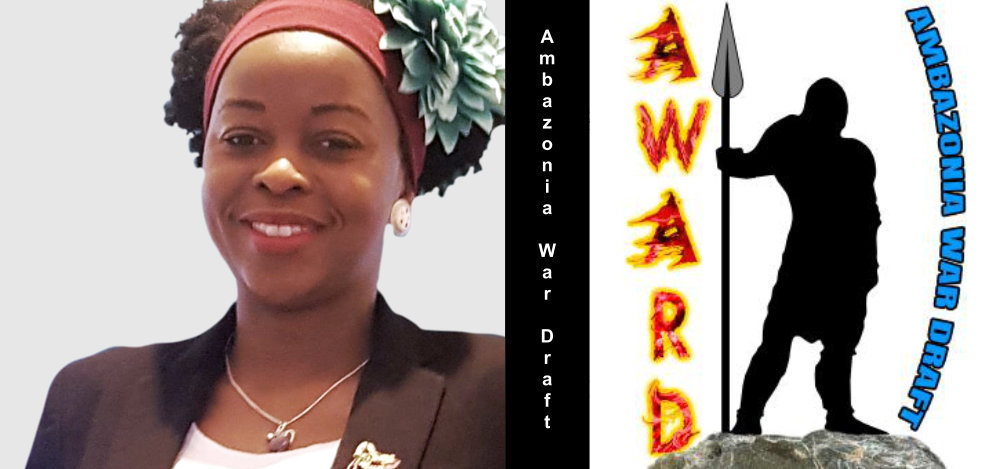 " AWARD - OneByOne "
AWARD (Amba WAR Draft) is an initiative launched for all 13 Counties of the Interim Government of the Federal Republic of Ambazonia, to adequately fund ALL legitimate Community Groups fighting to end the ongoing Genocide in Ambazonia.
This AWARD initiative is aimed at engaging committed indigenes in the different COUNTIES at home and abroad for a one-on-one financial commitment to upgrade our Self-defence capabilities in all 13 counties, so as to take command and control of our national territory.
"Operation OneByOne" aims at consolidating our individual resolve to finish the assignment of our generation - STATEHOOD RESTORATION OF THE FEDERAL REPUBLIC OF AMBAZONIA.
The Presidency, The Directorate for Resource Mobilization at the Presidency of the Federal Republic of Ambazonia and our 13 County-managed National Treasury shall assist in the promotion and management of this program in all 13 Counties so as to ensure maximum results and utmost TRANSPARENCY. All 13 County administrations, all 61 LGA executives and all NSC Commanders are called upon to reach out to all indigenes and residents of their different localities at home and in the diaspora to partake in this patriotic commitment.
100% of the resources generated through the AWARD initiative will be at the disposal of our COUNTY Governments for the management of County activities in GZ.
The Federal Government shall be the overseer and guarantor of this initiative.
Let posterity count each and everyone of us as part of this noble patriotic operation to free motherland AMBAZONIA.
God bless the Federal Republic of Ambazonia.
Mrs Marianta NJOMIA
President of the Federal Republic of Ambazonia